Motor carriers at the Port of Tampa need truck drivers. There's a large shortage of drivers already, and the port can't run efficiently or grow effectively without adding more trucking capacity. Unfortunately, the shortage is everywhere, so hiring drivers has been challenging. As the situation will worsen with both the economy and the shortage growing, the port has enlisted our help. Working together with Port Tampa and its carriers, our goal is to "solve" the shortage – to fix it in a way that it stays fixed – while making life easier for carriers and better for drivers.
Our platform creates a driver pool which port carriers can share. When carriers have loads to move but don't have internal drivers to move them, they can get drivers from the pool. In the event that power is also needed, they can get an independent or a lease on owner operator if the carrier's driver + power need is constant.
Drivers work through SlipSeat, but the work they do is for port carriers. We screen drivers and add them to the pool, turning them into SlipSeaters. Every SlipSeater creates a driving profile. On it are the rates that he or she has set for the different services that he or she is qualified and willing to do.
Carriers are able to search our database of drivers and find ones that are a good fit for whatever it is they need done. After finding a suitable driver, a carrier sends a booking request to her which explains the project. Carriers can also opt to put this project out to bid.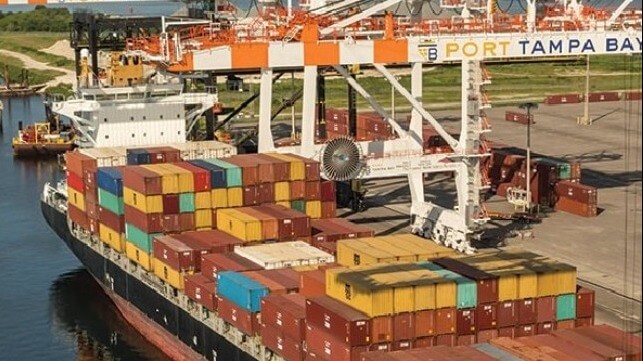 Join the Driver Pool
Once the initial driver has accepted the booking or the carrier has decided on a bidder, the SlipSeater does the work. We pay them. Carriers pay us. We withhold a small percentage of each transaction. You'll know it up front and can account for this in your rate.
Conceptually, we provide a function similar to that of a DOT staffing agency, but because we removed the middleman with technology, carriers and drivers are able to interact directly and work out their own project details while we ensure drivers are DOT compliant and process paperwork and payments in the background. For carriers, this saves cost. For drivers, this translates into better pay, more control, and unprecedented flexibility.
With SlipSeat, since you manage your own HOS, you can work with any carrier that wants to work with you.  You can work 70 hours with one carrier or run loads for multiple carriers. You can split your hours whatever way you want. You can bid open carrier projects or sit back and wait for carriers to contact you. How you drive, when you drive, who you drive for and how much you charge them is entirely up to you.
---
If you are a commercial truck driver, lease on owner operator, or independent with 2 years of overall experience and 6+ months of container, dry bulk, liquid bulk, or fuel experience, we invite you to apply. If you don't have related experience but have been driving for 5 or more years, we'd love it if you joined us too!
If you've had a number of jobs, it's more than OK, but we do require a clean-ish MVR.
To sign up, click the button above or go to: https://slipseat.com/port-tampa-driver-pool-signup/