SlipSeat is an economics based, AI-driven solution to the US truck driver shortage.
Our solution doesn't mint new drivers. Instead, it's designed to fix the problem behind the shortage, which is an issue within the macroeconomics of the truck driver industry. This issue has caused the truck driver labor market to fall out of balance, and, in response, the market has created the shortage in an attempt to self correct.
This same issue also makes drivers inefficient, leaving them underutilized to the degree that, in aggregate, there is enough lost/hidden supply to offset the 80K FTE shortage. As a result, fixing the problem behind the shortage will both free up enough supply to offset the shortage and ensure it doesn't return any time soon.
Overview
We built a self contained, self regulating system that solves geospatial truck driver shortages by enticing drivers to sell their available HOS to nearby motors carriers. Conceptually, our solution is not unlike a cloud based B2B "farmer's market" where drivers are booth vendors and carriers are shoppers.
Because of our design, our platform works really well in high density areas, creating a virtual driver pool that carriers can share. Since ports are high density, we use our platform to solve port shortages, but drivers and carriers don't need to be in a port to use us. As outlined below, either drivers or carriers can trigger a solution for themselves. They just need enough local area friends or frenemies to signup with them.
Components
At the heart of our solution is a transactional framework that drivers use to sell capacity and driving services to motor carriers. Transactions are designed to fix the macroeconomic issue once enough have been conducted.
Attached to this framework are various modules for vendor recruitment and screening, DQF processing, DOT compliance, carrier marketing, safety, billing and payments processing. The framework and the modules combine to create our solution.
How it Works
If a large enough group of similar enough drivers sign up in a small enough area, it will trigger outbound emails to local area carriers based on commodity, driver type, and how the carrier operates, which the system can tell from a carrier's MCS-150. Initially, emails only go to local customers, but then to non-customers as well.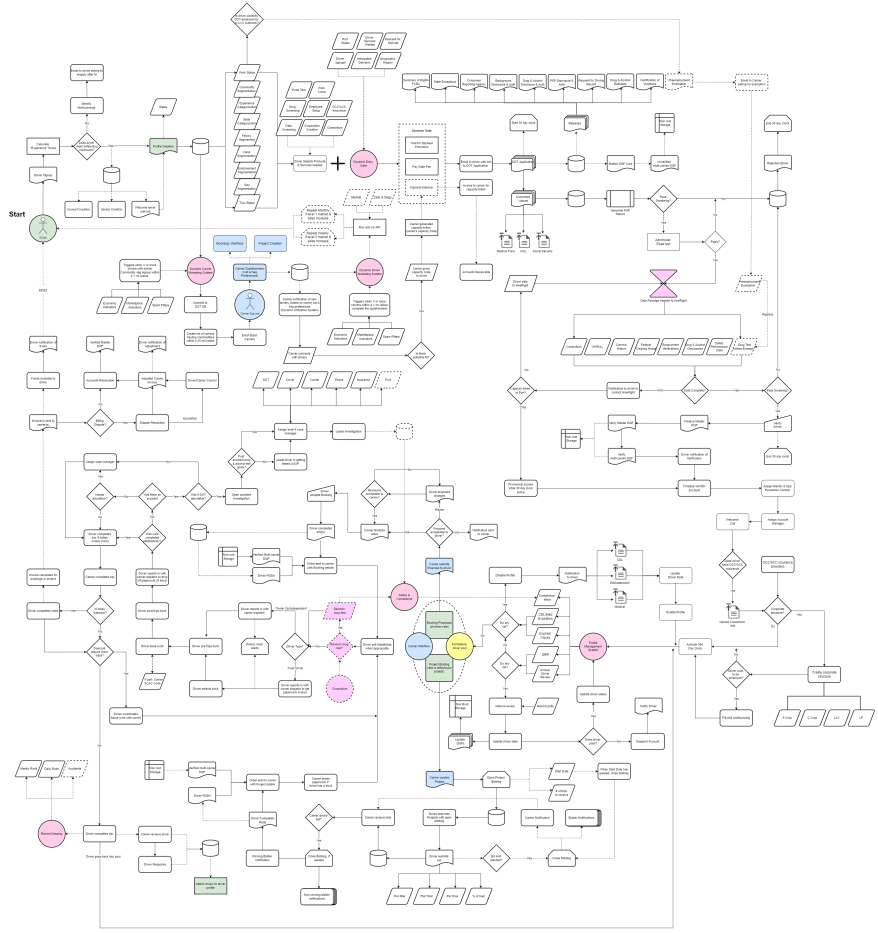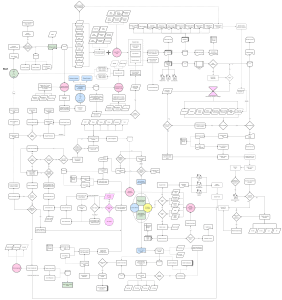 Since it takes just a few minutes for a carrier to onboard, if the system sent out emails at 7am, drivers could be onsite with a new carrier by lunch. Since it normally takes weeks for carriers to source drivers themselves, this represents a paradigm shift for a carrier's operations.
Likewise, if a group of carriers with similar operations in close proximity to one another were to sign up, it would trigger notifications to relevant local drivers on our system. If enough carriers onboarded, it will trigger vendor recruitment ads being placed, based on the input from those carriers. This attracts more drivers for that local group of carriers to use, and drivers will be tailored to those carriers.
Once those drivers sign up, it'll trigger system emails to customers and possibly area non customer carriers, creating a growth loop/spiral that benefits everyone.
Affect on Carrier Operations
When a shortage solution is triggered, the system ends up recruiting vendors for the carrier collective to share. Individual carriers can use this to either supplement or replace their in-house recruitment, depending on what their operations allow.
Given that there is no additional cost for this service, carriers who can replace their in-house recruitment can enjoy significant operational savings.
End Result (High Density Area)
In the end, drivers make more money while carriers generate more profit and have easier access to drivers, possibly reducing liability and improving cash flow in the process.
Receivers get their products faster, which in turn means shippers have happier customers, and the port enjoys smoother operations and a free TEU throughput capacity boost.