SlipSeat @ Port Tampa
Adding up all the different drivers currently needed by all the different carriers at Port Tampa, there's a large shortage of truck drivers. Given growth plans for the port, the forecasted growth of US and global economies, and the projected acceleration of the driver shortage at large, the shortage at the port will very likely worsen as time goes on.
Wanting to address the situation, Port Tampa has enlisted our help. The SlipSeat platform is designed to solve large-scale localized shortages, like those experienced by ports. Our goal is to solve the problem in a way that makes life easier for carriers and better for drivers.
The challenge
With 3 different lines of business and both asset-based and non-asset based motor carriers in each, it's not only a large task but a complex one as well.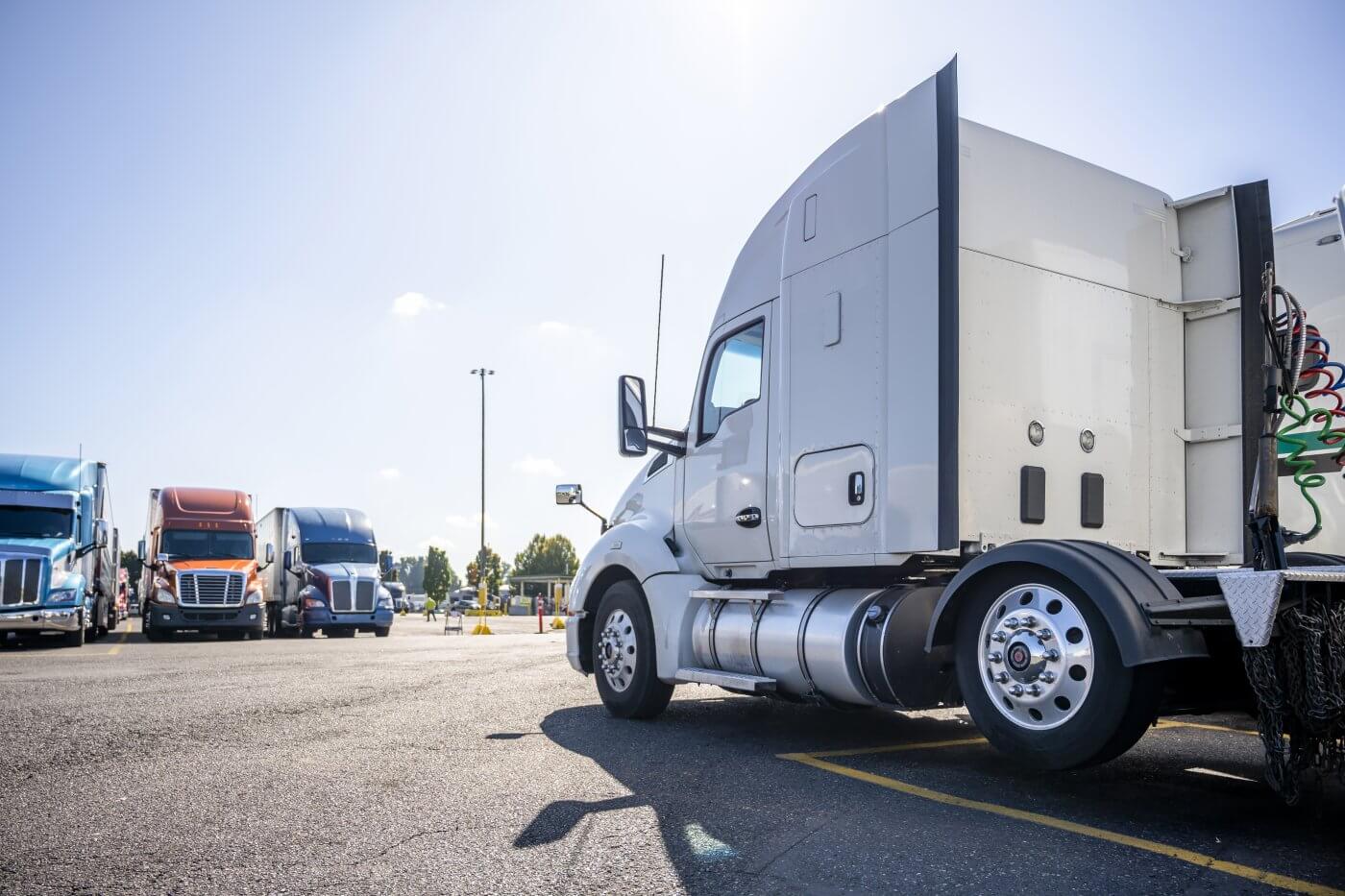 In short, we need a lot of drivers, of various types, with clean MVRs and the right backgrounds, skill sets, and endorsements matched up with the right carriers at the right time working as many hours as they're willing to give us and legally able, at a price that's affordable for carriers but at rates high enough and in a work environment awesome enough to keep drivers coming back year after year because the shortage isn't going away anytime soon.
Our solution
SlipSeat is creating a driver pool at the port where drivers set their own rates and openly compete with one another to work with carriers. We're filling the pool with various types of drivers with clean MVRs, the right backgrounds, and the skill sets and endorsements that port carriers seek.
Through our platform, carriers are able to match themselves with the right driver at the right time. We're designed in a way that entices drivers to give us all their available HOS, at a price that's both fair and affordable for carriers yet high enough to keep drivers coming back for years to come.
The pool allows any carrier to work with any driver that wants to work with it. The pool also makes drivers more efficient through driver sharing, which maximizes their productivity and their take home, which is further enhanced by the fact that drivers are independent contractors and tax isn't withheld.
Since most of the work at the port is local, we can utilize part-time drivers to a high degree of efficiency provided they work full days when they do work. Luckily, there's ample supply of full-shift part-time drivers – roughly half of all truck drivers work less than 60 hours per week.
Since trucks operate at the port 24/7 in some capacity, this means roughly 50% of the drivers currently residing within a reasonable truck-driver commuting distance to the port could work at least one day per week at the port if they wanted to.
There's enough local drivers with 1+ shifts available to solve the shortage at the port just using driver off-days
Our plan to drive supply
Our strategy is fairly straightforward – focus on culture and make it both attractive and easy for truck drivers with available HOS to spend their off-days at the port.
We will happily accept qualified drivers wanting 70 hours/week, but we won't turn away drivers who can only work 1 shift/week. Many of these drivers work ride-share or food delivery afterhours because, in their minds, they can't find a decent paying side hustle in trucking. We'll happily give them one, knowing long term, with our culture and the opportunity ahead for them, many will eagerly quit their day jobs, injecting more supply down the road as the port grows.
Initially, we will be accepting drivers with clean MVRs and 5+ years of overall commercial driving experience or 2+ years with 6+ months experience at a port or with fuel, containers, or bulk. Historically, we attract excellent drivers because those with great experience and clean histories can charge more.
The driver pool
During the onboarding process, drivers complete a DOT application and answer some additional questions. We take that information, translate it into useable data and make it searchable on our platform.
Carriers search SlipSeat intuitively, by need, when they need drivers (or shortly before)
For example, if you need a driver to pick up a container at the port and deliver it to Gainesville next Thursday, you would search for drivers in Tampa holding a class A with container experience and availability on Thursday. If power is needed too, you would search for owner operators instead, most likely an Independent unless you wanted to add a leased owner op, now or in the near future.
Pro tip: To lower cost, expand the universe of drivers who can do your work by simplifying the work/tasks that need to be done. To have the greatest possible universe for a project, make the work possible to be completed by any experienced professional – for example, drop & hook
Rates are indicated on a driver's profile. That is the rate you pay per on-duty hour for that driver. There are no other fees – we make money by withholding a small percentage of each transaction when we pay drivers.
You select your drivers based on whatever criteria is important to you. You can filter drivers by driver-type, skillset, experience and even accidents/violations if you want.
Looking for a million-mile container driver with reefer experience and a clean MVR? No problem. Once we're fully operational, we expect that you will be able to have a suitable driver onsite working within an hour in the event you need someone that quickly.
Workflow
Our platform is designed to connect carriers with the drivers it needs quickly, affordably and with little hassle. Before drivers are placed in the pool, we DOT screen them and insure they carry OCC/ACC insurance and belong to a consortium. This makes the transaction simple for carriers:
Step 1) You select the driver you want to work with and work out the details with him or her
Step 2) The driver shows up and does the work
Step 3) You sign off on the work being completed and rate/review the driver
Step 4) We pay the driver for the hours spent on-duty with you
Step 5) You pay us for the time the driver was on-duty
We provide the framework for the driver/carrier relationship while leaving the relationship itself free to develop between the carrier and the driver. If you two hit it off and want to work together, you may do so for as long as you both agree (note: you may need to add them to your company drug pool). If you two don't hit it off, just don't use him after the project is completed.
The default method of payment is credit card, authorized at booking, processed after you say the work is completed. There's an approval process, but most carriers will want our consolidated weekly or monthly consolidated invoicing with terms out to net 45 days. Just ask.
Next Steps
If you are a carrier with Port Tampa, someone from SlipSeat will be reaching out to you in the coming weeks. If you have a question or a pressing need, feel free to send us a message and someone will contact you as soon as possible. If you want to get a head start on the process, please sign up below. There are some operational questions. Answers will be held in strictest confidentiality and will not be used for any purpose other than to better serve you and the port.
Carrier Signup for the Port Tampa Driver Pool
---
Have questions? Need Assistance?
Ask away. We're here to help.