This is to help carriers with owner operators understand their last-minute options concerning AB5.
This is not intended to be used as legal advice. Carriers should consult a qualified attorney about their unique situation.
Overview
Although AB5 can't outlaw the concept of independent contractors, it can and will outlaw the traditional ways of using owner operators

If AB5 applies to trucking, it will force carriers with owner ops to alter their operations in some way
With SlipSeat, the changes to a carrier's operations are minimal – mainly, drivers just need to onboard with us
If a carrier were to use an owner operator through SlipSeat, joint employer laws will apply to the carrier and AB5 responsibility will fall to SlipSeat
SlipSeat is a marketplace that competes with the likes of Ebay, meaning we're in a different industry
Even though there are no precedents, we believe we can pass Prong B (otherwise this article wouldn't exist)

The joint employer case law in CA is Martinez

– in it, the direction and control test for carriers is like Prong A of AB5 and easily passable
Carriers with "Borello approved" setups should be able to cruise through Martinez, allowing drivers to remain independent contractors
This gives carriers a fast, easy and affordable option for AB5 and a reversible solution that can be implemented in days
AB5 will "outlaw" the traditional owner operator model in California
The Department of Labor governs worker classification, including the classification of both Interstate and Intrastate drivers. It also governs wages for most workers, including Intrastate drivers, but excluding Interstate drivers.
Policy is set at the federal level, and each state is free to set its own rules and regulations, as well as the test it wants to use for determining if a worker is an employee or an independent contractor. The state legislatures pass wage orders/bills which then become law. These laws cover everything from minimum wages to how overtime is calculated – examples, after 8 hours/day or 40 hours/week.
The rules and regulations vary a little from state to state, but most states utilize a classification test that is similar to a federal one, called Borello.
These Borello-type tests are the reason why fleets using owner operators or contract drivers must treat these workers differently. Carriers shouldn't treat them like employees, because it could raise the chance that an independent contractor would be deemed to be an employee down the road.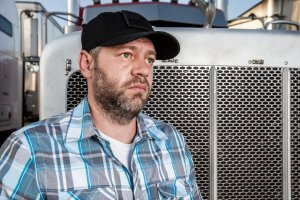 These tests are subjective. Some states fear that this creates loopholes for businesses to misclassify workers. These states want to close the loopholes by instituting simpler, less subjective tests. The most outspoken state is California.
As a result of a court case, called Dynamex, California has replaced their Borello-type classification test with one that motor carriers simply cannot pass with regard to drivers. The issue is a provision, called Prong B, which says the work performed cannot be within the employer's normal scope of business.
AB5 was codified into law but does not yet apply to trucking. The law is currently on hold, waiting to see if the Supreme Court will review it. The Justices should decide sooner than later. Best guess is mid November.
Options for Carriers
Regardless of intent, AB5 will effectively make the leased owner operator model "illegal" in California. Other than ignoring the law (bad idea) or leaving the state, carriers will have very few options. They can:
Option A) become a broker and convert leased owner ops into independents
Option B) turn owner ops into employees and rent trucks from the drivers (aka the old school 2-check system)
Option C) source owner operators through SlipSeat
All three work the same way, by changing the applicable law. Option A works through an exemption. With Option B, the drivers become employees, which removes AB5 entirely. With Option C, the applicable law when sourcing drivers through SlipSeat is joint employer law, which carriers using owner ops should already be able to pass.
(Shameless plug: for anyone cost conscious, SlipSeat is typically the least expensive, and we're the only option that can improve your cash flow; to those looking for practicality, SlipSeat is the fastest to implement and the only option that can be "undone" easily.)
Option C (the "change the law to something that carriers can already pass" strategy)
If AB5 applies to trucking and a carrier contracts with an owner operator directly, the law that will be applicable to the carrier will be AB5.
If AB5 applies to trucking and that same carrier contracts with that same owner operator through SlipSeat, joint employer laws will be applicable to the carrier, not AB5. Carriers can pass joint employer laws. These laws are like Borello in all 50 states.
AB5 will apply to SlipSeat, and although no one has been tested under the new law, we're confident that SlipSeat can pass AB5's deadly Prong B, since we are in a different industry.
When carriers get drivers through a 3rd party, joint employer laws always apply to carriers. It doesn't matter whether carriers get drivers from a DOT temp agency, a driver leasing company, or SlipSeat. It doesn't matter if the sourced driver is a 1099 or a W2. As long as someone else is paying the driver, joint employer laws apply to the trucking company.
This is important because in these laws are provisions to determine if a driver is really a de facto employee of the carrier. They're like the direction and control portion of Borello, similar to Prong A of AB5. And if carriers can pass them, they can claim the drivers as independent contractors for work comp as well as tax purposes.
Rather coincidentally, determining whether a worker is a de facto employee of the secondary employer is virtually identical to the direction and control tests for determining whether a 1099 contractor is a de facto employee of a business. Different laws targeting different workers, but the purposes of the laws are related, so the two tests have very similar language.
The ABC test from AB5 doesn't apply to motor carriers in joint employment environments.
If a carrier's operations can pass the direction and control tests for classification (Borello), the same operations should be able to pass the secondary employer direction and control tests. Worded a little differently…if AB5 applies to trucking, joint employer laws gives carriers with operations that can pass Borello an inexpensive alternative.
If a carrier simply sources drivers through a 3rd party, AB5 won't apply to the carrier.
Any carrier running a "Borello approved" operation should be able to pass these joint employer provisions with minimal effort and be able to claim the drivers as independent contractors. Even in California.
In CA, Dynamex is the case law behind AB5. The joint employer case law is called Martinez. Like the other states, Martinez uses a Borello-like classification test, and CA has even clarified that it prevails over AB5 in joint employment cases.
Side by Side Comparison
Option A
Brokerage
Cost: Cost of brokerage ops + $25K+ per driver with insurance.
Timeframe: 2 months.
Side effects: You need separate carrier/broker operations and may need to divest from one. More staff.
Option B
2-Check System
Cost: 30% additional for payroll tax, work comp and UI. More if the carrier also provides benefits.
Timeframe: A few weeks.
Side effects: Liability and risk both increase substantially with the change in driver's employee status. More back office workload, but better control over drivers.
Option C
SlipSeat
Cost: We keep a small of each transaction, With owner operators it starts at 10%.
Timeframe: A few days.
Side effects: Improved cash flow.
Know a driver who wants to sign up?
They can do so here: https://slipseat.com/signup/
Have questions? Need assistance?
We're here to help!